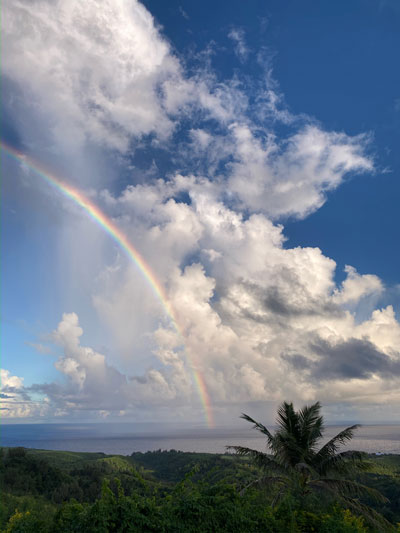 Earth's Finest Coffee
®
The Northern Mariana Islands, a beautiful chain of white sand beach islands located in a remote area of the Western Pacific ocean. Our climate is tropical and remains a very consistent 82 degrees daily for amazing coffee production.
Our freshness and aromatic climate makes Marianas Coffee rich with golden crema and a wonderful smoothness unigue to the Mariana Islands. Combined with our roasting techniques we capture the moisture inside the beans. Thus the creation of Earth's Finest Coffee ®
Since 2004 our founder's love for coffee has fueled the business from the beginning with our unique coffee blends allowing us to share our coffee creations with the world. At Marianas Coffee you have the confidence you will drink a coffee carefully selected and roasted for you.