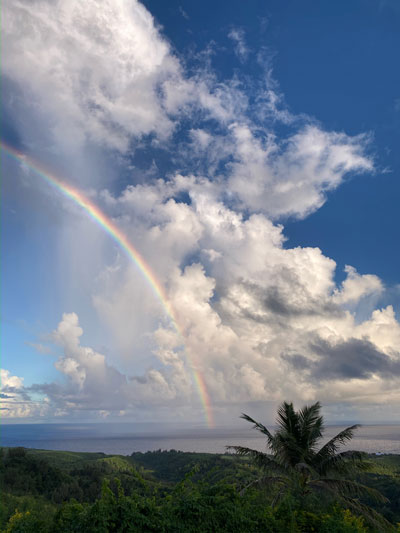 From the Islands of the Marianas
Northern Mariana Islands, a beautiful chain of white sanded beach islands located in a remote area of the Western Pacific ocean. Our climate is tropical and remains consistent every day of the year for amazing coffee production. Marianas Coffee has created compelling hand roasted coffee blends using beans found in travels around the world. Beans are sourced from Brazil, Colombia, Costa Rica, Guatemala, Rwanda and Kenya to find the best varietal character unique to their world region.
Since 2004 our founders love for coffee has fueled the business from the beginning and our unique products allow us to share our passion for coffee with the world. We offer a wide variety of blends as well as custom blends upon request. At Marianas Coffee you have the confidence you will drink a coffee carefully selected and roasted for you.